Proud citizens celebrates Naturalization Ceremony
In the Cooley Auditorium of the Downtown Milwaukee Campus, a naturalization ceremony took place March 10, and 125 applicants from 53 different countries received their official citizenship.
Carlos Henriques, from Chile, was the first in his family to come to this country. He came here to marry his wife, and to fulfill his career goals in the field of police work. When asked about how he felt about becoming an American citizen, Henriques stated, "I am feeling very proud."
Jazet Ayala came here as an exchange student from Ecuador. Ayala is studying operation management. Ayala is the third member of his family to become a proud U.S. citizen.
Nouman Iqbal came from Pakistan to work and live in the U.S. Iqbal has been in the states for four and a half years. Iqbal stated, "I'm feeling very well. I am grateful  to America, to be a U.S. citizen, I like this country very much."
During the ceremony, applicants renounced their allegiance to their country of origin, and swore allegiance to the United States.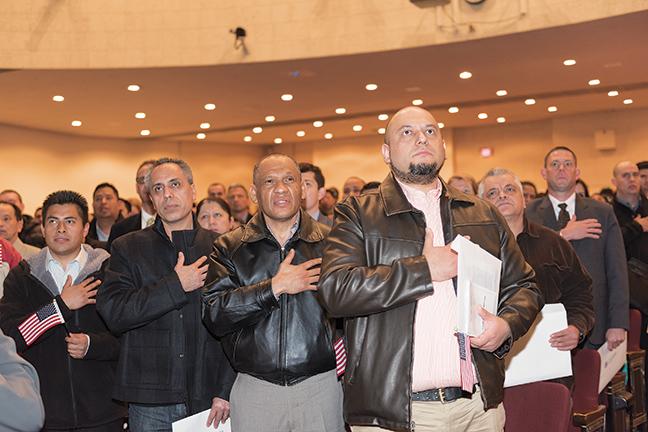 The proceedings explicitly stated that each of these individuals must be entirely aware that as American citizens, it becomes their duty to take up arms if asked to do so by the government. In this intense moment, each of these new citizens agreed not to refuse to take arms, even in a war against their home country.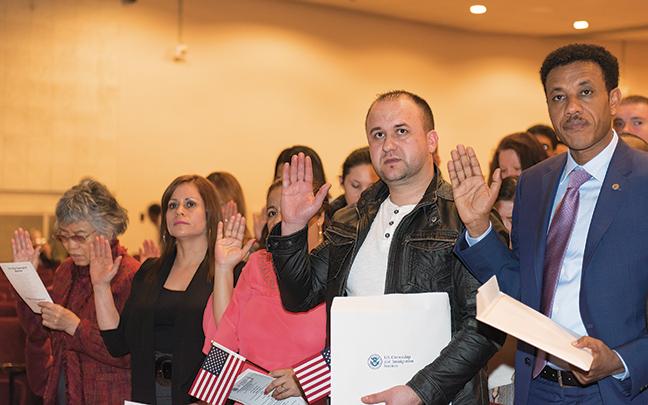 New citizens have been granted a powerful opportunity for personal growth, and for growth in their families. It will surely be a relief for these individuals to go about their lives in this great nation without constantly running into bureaucratic red tape.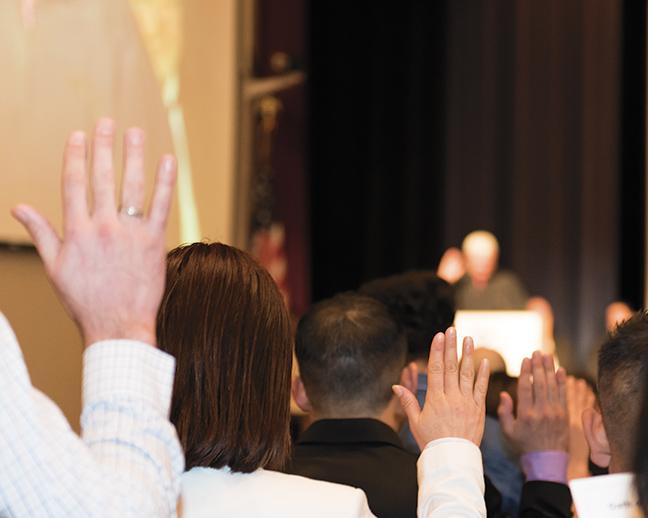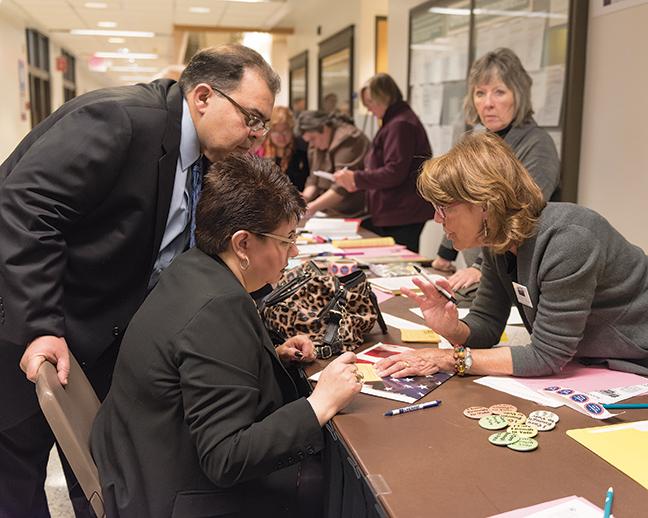 About the Photographer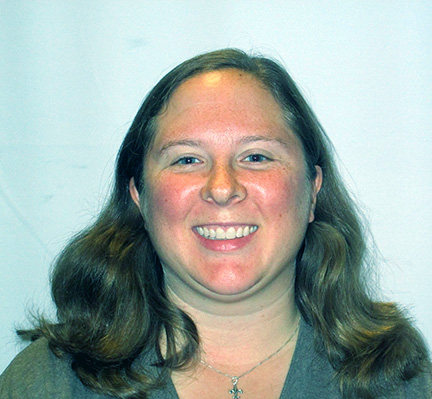 Kirsten Schmitt, Times Senior Editor
My name is Kirsten Schmitt. I joined the MATC Times because I was on my high school paper and really enjoyed the experience. I wanted to enhance my experience...