Beat the winter blues on a budget
Hang on for a minute...we're trying to find some more stories you might like.
There are snowflakes in the air and the temperature keeps fluctuating. Your hands and lips are chapped, and you can't decide whether to wear your winter coat or your spring coat. Welcome to winter in Wisconsin. Whether you're an old pro, or new to the winter blues, there can be a cure. Check out these fun winter activities on a budget that will hopefully put pep in your step.
$15 or less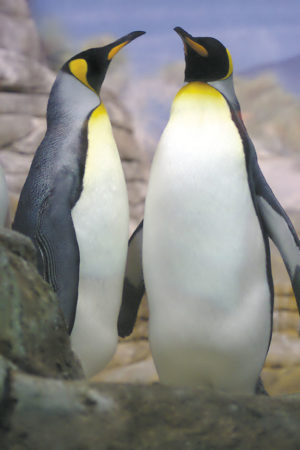 Photo by Michael Pereckas
Check out the Milwaukee County Zoo with less crowds. $11.75 for adults and $8.75 for children 3-12. Next Family Free Day is March 3. The zoo is open Monday through Friday 9:30 a.m. – 2:30 p.m., Saturday and Sunday 9:30 a.m. –  4:30 p.m.
Visit the Streets of Old Milwaukee at the Milwaukee Public Museum. Admission is $14 for college students, youth (5-13) $12. The first Thursday of the month is free for every visitor.
MAM After Dark hosts parties about once a month. This month's is Friday, Feb. 9 from 7 – 11 p.m. Tickets are $12 in advance and $14 at the door.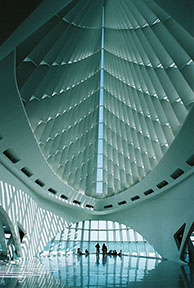 Check out a sketch at ComedySportz. Tickets range from $8.50 to $12.
Take a tour of the Pabst Mansion. There are guided tours on the hour from 10 a.m. – 3 p.m. Adults are $12 and college students are $11.
$10 or less
Visit the Mitchell Park Conservatory (the Domes) Monday through Friday 9 a.m. – 5 p.m., Saturday and Sunday 9 a.m. –  4 p.m. $8 for adults, $6 children, free 5 and under. Milwaukee County residents with ID receive $1 off admission.
Pay what you can at the Milwaukee Rep. Experience live theater at a price you can afford, a $10 minimum donation is suggested. Tickets are available the day of the show in person beginning two hours prior to curtain on Tuesdays and Wednesdays only. You can also get a student discount for shows for $20.
Pay what you can at the Milwaukee Chamber Theatre. Tickets go on sale one hour before the show and are limited to two per person.
Check out a new movie at most Marcus Theatres on Tuesdays for $5. Or use your student ID or faculty ID to see a movie on Thursdays for $6.
Check out a movie at the Dome Theater at the Milwaukee Public Museum. Admission is $8 for adults, and $7 for youth.
Show your children the yesteryears of Milwaukee. The Chudnow Museum of Yesteryear is only $6  for adults, $5 for college students with ID, and $5 for youth ages 7-17.
Love cheese curds? Check out the only cheese factory in Milwaukee, the Clock Shadow Creamery. A tour is $3 for adults and $2 for kids.
Buy a beer and play mini-bowling with real pinsetters at Koz's Mini Bowl.
Check out any of the local brewery tours or take the Great Lakes Distillery tour for $10.
Skate at the Pettit National Ice Center. It costs $7.50 for adults.
Get a 360-degree view of Milwaukee from the North Point Lighthouse. Open on Saturdays and Sundays from 1 – 4 p.m., admission is $8 for adults and $5 for students.
Visit the UWM Planetarium for $5 on Fridays at 7 p.m. and check out the stars.
Get a ticket to a Bucks game for $10 by signing up for the Bucks Student Rush. Check out the website for more details and how to register. http://www.nba.com/bucks/tickets/studentrush
Free
Cross-country ski if you have your own skis at all Milwaukee County parks when snow conditions permit. Brown Deer and Whitnall have cross-country trails, but need snow 4-6 inches deep in order for the parks to groom the trails. You can also join the Urban Ecology Center ($30 for students) and borrow skis, snowshoes and sleds for free.
Ice skate at Red Arrow Park for free if you have your own skates. Otherwise rent skates for $8 for an adult and $7 for kids.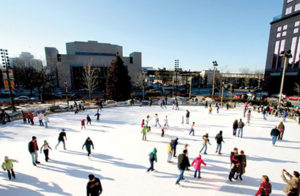 Visit the Milwaukee Art Museum on the first Thursday of the month for free.
Catch up with a loved one like your grandparents, who are also stuck inside during the winter.
Organize your old photos.
Make snow angels, build a snowman or have a snowball fight.
Volunteer at a local organization that you are passionate about.
Grow a beard for warmth.
Practice your baking skills.
Invent your own snow sport or game.
Learn to knit or crochet.
Visit your local library and get lost in the stacks. Rent books, CDs or DVDs for free with your library card.
Have a Hawaiian-themed party by turning up the heat in your place.