Passion for student success drives Oak Creek vice president
Felsheim is student focused
A first-generation college graduate of five siblings, whose mother never went to high school and father was a college dropout, has become the new vice president of the Oak Creek campus. His first college degree from Madison Area Technical College led him all the way to his doctorate. Mark Felsheim worked full time to pay for his education, got married and raised a family. He knows how important it is and how difficult it is to get a good education, and where that education can take a person in life. His passion is student success.
Felsheim has an open-door policy, a big, warm smile, and his personality makes him feel like a family member. Two weeks on the job, Felsheim is getting to know his beautiful 129-acre campus, assessing how he can forge better relationships with the growing community of Oak Creek and trying to determine what is working well for the students and how he can make enhancements. He is attracted to this position because he can feel the strong commitment to student success here from his fellow staff members, and knows that together they can transform lives.
With over 25 years of experience in higher education,  Felsheim has worked in the Minnesota State Colleges and Universities System, the University of Wisconsin System and the Wisconsin Technical College System. He has a Ph.D. in Educational Leadership and a M.S. Ed in Educational Administration from the University of Wisconsin-Madison. He has served as chief academic officer, vice president of student affairs, and dean of instructional support, services and technology.
The Oak Creek campus has 69 degree, diploma and certificate programs, with six of the programs unique to that campus.
It houses the Center for Energy Conservation and Advanced Manufacturing (ECAM), which is the region's training leader in green technologies, sustainable building operations and next-generation manufacturing. The Aviation Center, located on the General Mitchell International Airport grounds, offers training for aircraft maintenance. The campus also has a "burn building" and "shoot house" for students training in the protective services programs. The Oak Creek campus culinary labs were recently upgraded for their program.
Felsheim is dedicated to increasing the return on the educational investment in students who graduate from MATC and go on to university degree programs. He says the current rate of return is three to one. For every dollar spent on education, three dollars are earned in employment income levels. This strengthens the local and national tax base.
MATC is a major employer of Oak Creek residents and Felsheim feels an obligation to improve the community. He wants to develop more internship opportunities with local businesses and will be looking into how the college can be more beneficial to the jail and prison populations nearby. This college currently works with more than 30 neighborhood centers to provide literacy services and basic skills that lead to earning a General Educational Development (GED) and High School Equivalency Diploma. (HSED)
Felsheim has a five-year goal of fostering a stronger sense of family for the students, so they feel more engaged and supported. He would like to be able to intervene with students who are having difficulties completing their programs  immediately, not waiting until they feel so overwhelmed they can't finish. Ideally, Felsheim would like to see every student graduate or complete their program; so his goal is to better prepare them and make them feel empowered.
About the Contributor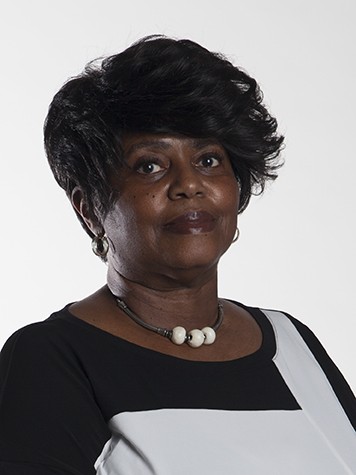 JoAhne Penney, Mequon Campus Editor
A naturally nosey person, JoAhne Penney has enjoyed finding out what is going on, and telling others all of her life. She has been out of school for decades,...