Vet receives scholarship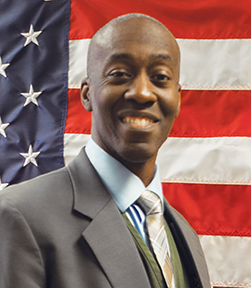 The MATC Roundy's Wine and Dine Scholarship is available to students enrolled in one of the following programs: Baking and Pastry Arts, Culinary Arts, Culinary Management, Meeting and Events Management, and Hotel and Hospitality Management. Applicants must have already completed six credits; must be currently enrolled in at least six credits; and plan on enrolling in at least six credits in the spring semester.
The 2015 recipients of the MATC Roundy's Wine and Dine Scholarship are Mark Blalock, Ashley Green, Zachary Schmitz and Steve Austin.
Austin graduated from Vincent High School in 1982, and with the encouragement of his teachers he decided to go to college. He chose Mequon Technical, but ran into transportation issues, and his instructors advised him to drop his classes. Austin took their advice and joined the military in 1984, where he learned to work on heavy-duty equipment. When he left the military in 1988, he realized that he still needed to go to college. Flash-forward to 2015, Austin is currently working toward his associates degree in Hotel/Hospitality Management.
Austin enjoys fellowship with The Way International Ministry and is very active in the community. He is committed to helping people any way he can. Volunteering at St. John Church and the Milwaukee VA Medical Center are some ways he gives back. He is a fitness trainer, and likes to play the alto saxophone. Austin shared, " I want to show people from the Bible ways to succeed with believing and help from others, and to see benefits money cannot buy." Austin is a passionate and spiritual person with other people in mind, a very humble man that is on the road to success.