Taste of the Times

Food brings us together, no matter if family or friends or strangers. Food is what sustains us. Here are a few of our favorite holiday food recipes for you to try this season. Enjoy! Happy holidays!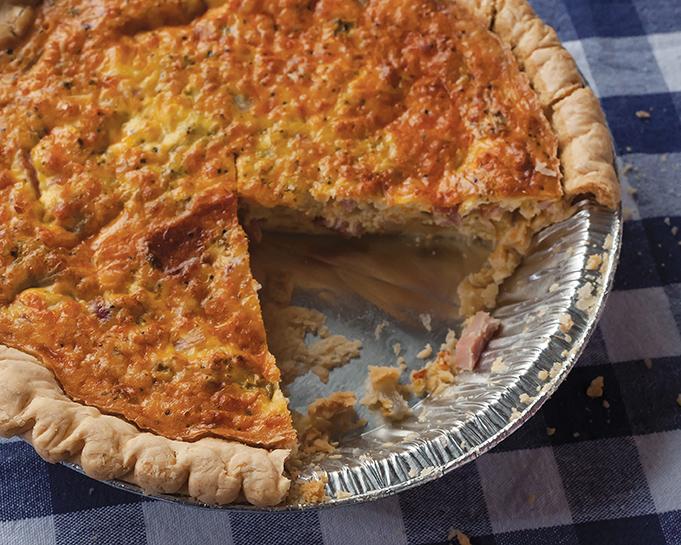 6  large whole eggs
¼   cup of sour cream
¼  cup of ham pieces
2   strips of bacon, torn into small pieces
¼  cup of chopped broccoli
2    slices of red onion, chopped
Seasoned salt and pepper to taste
1 cup of cheddar cheese, shredded
deep-dish frozen pie crust
Heat the oven to 375 F. Mix all ingredients in a large bowl. Whip them with a fork or a whisk for 1 minute to make it light and fluffy. Pour into a deep-dish frozen pie crust. Bake at 375 F for 45 minutes or until the top is light brown. Let sit for 10 to 15 minutes.  Enjoy!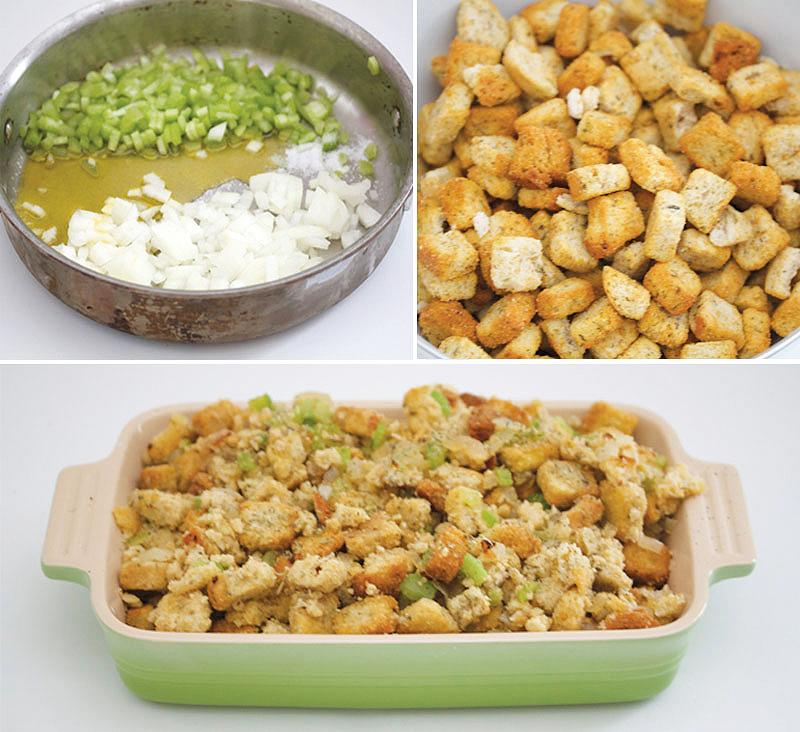 1 cup chopped onion
1/2 cup chopped celery
2 tablespoons olive oil
3/4 teaspoon salt
5 cups Boudin San Francisco Sourdough Stuffing bread cubes
1 cup chicken broth (or vegetable broth)
1/2 cup chopped parsley leaves
1/4 cup olive oil
1/4 cup lemon juice
Heat the oven to 350 F. Sauté onions and celery with 2 tablespoons olive oil and 3/4 teaspoon salt. Combine Boudin stuffing mix, broth, parsley, sautéed veggies and 1/4 cup olive oil. Mix all together, then add lemon juice and mix again. Coat 9" x 13" baking dish with oil, spread ingredients evenly in pan. Bake for 20 minutes in 350 F oven. Remove, stir and bake in oven another 20 minutes.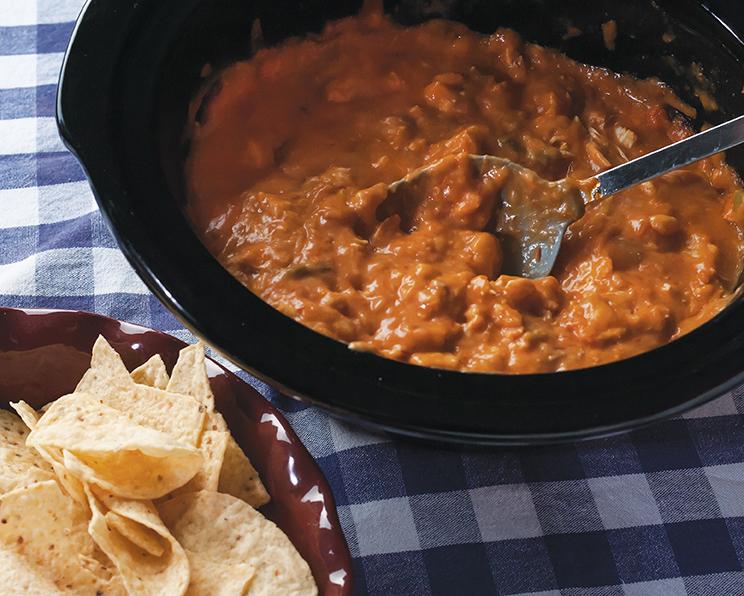 1 can cream of chicken soup
1 can cream of mushroom soup
1 jar salsa
3 to 4 chicken breasts
16 to 32 ounces of shredded colby jack cheese
Heat oven to 350 F. Cut up cooked chicken into small pieces. Mix together chicken, cream of mushroom soup, cream of chicken soup and salsa. Put 8 to 16 ounces of cheese on top. Put in oven at 350 F until cheese has melted. Take out, stir together and put another 8 to 16 ounces of cheese on top and heat in crockpot.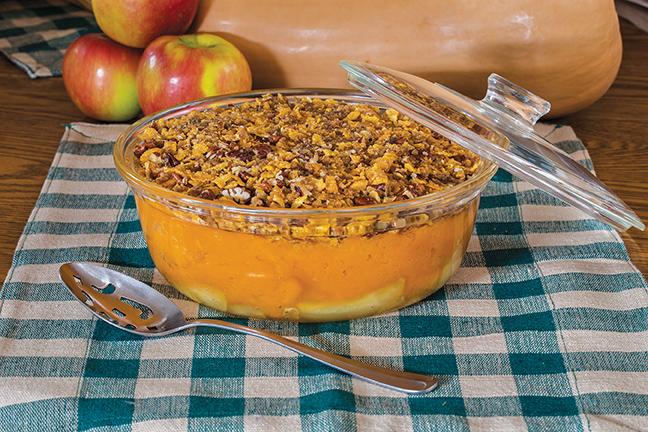 3 pounds butternut squash–peeled, seeded, and cut into 3/4-inch chunks
1/4 cup butter
1 tablespoon brown sugar
1/4 teaspoon salt
1 dash white pepper
1 1/2 tablespoons butter
6 cups sliced peeled apples
1/4 cup white sugar
1 1/2 cups cornflakes cereal, coarsely crushed
1/2 cup chopped pecans
1/2 cup brown sugar
2 tablespoons melted butter
Preheat an oven to 350 F (175 C). Place the squash pieces in a saucepan and cover with water. Bring to a boil and cook until the squash is tender, about 15 minutes. Drain; then mash the squash with 1/4 cup butter, 1 tablespoon brown sugar, salt and white pepper. Heat the 1 1/2 tablespoons butter in a large skillet over low heat; stir in sliced apples and sprinkle with the white sugar. Cover and cook over low heat until barely tender, about 5 minutes, stirring occasionally. Spread the apples in a 3-quart casserole. Spoon the mashed squash evenly over the apples. Stir together the cornflakes, pecans, the 1/2 cup brown sugar and melted butter. Sprinkle the cornflake mixture evenly over the squash. Bake in the preheated oven until heated through, about 15 minutes.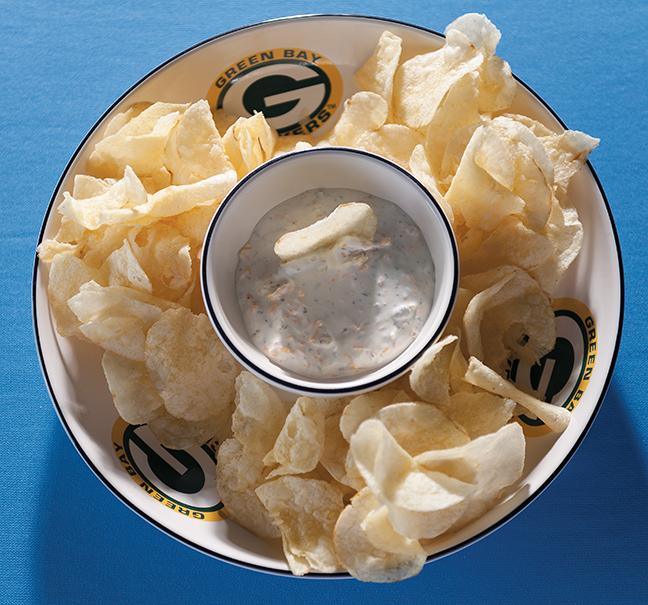 1 (16-ounce) container of French onion dip
1 cup of cheddar cheese, shredded
2 slices of precooked,  finely chopped bacon
1 diced scallion
Mix French onion dip, and most of the cheddar cheese, bacon bits and scallions together in a container that has a top. Be sure to save a small portion of the bacon, cheese and scallion for later. Cover and refrigerate 24 hours. Retrieve after the set time and then sprinkle cheese, scallion and bacon bits on top as a garnish. You can serve this with crisp veggies, pretzels, chips or French bread slices.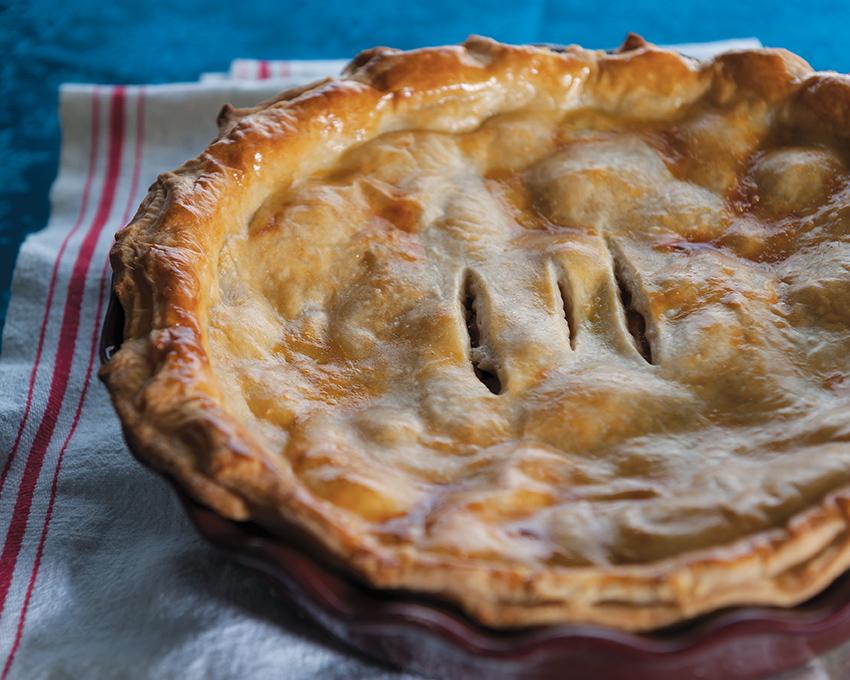 6 small or 4 large cooking apples
(Granny Smith recommended)
At least ½ cup sugar
Cold water
¾ teaspoon ground cinnamon
1 cup all-purpose flour
Pinch of salt
½ cup cold margarine or cold butter
One egg
Heat oven to 430 F. Wash and peel the apples, then core and chop them using a small knife.
Place the apple slices into a saucepan and sprinkle over them ¼ cup of sugar, two tablespoons of water and ¾ teaspoon of cinnamon. Cook on medium heat slowly until apples are soft, and place into a suitable container and refrigerate for later use. To make the pie dough, scale 1 cup of all-purpose flour and ½ cup of cold margarine or butter. Add a pinch of salt and 2 tablespoons of sugar. Using your hands rub the ingredients together until the mixture resembles bread crumbs. Make a hollow circle in the powdered mix and add to this approximately 2 tablespoons of cold water. Now gently mix the water into the powdered mix until a paste is formed. Note: Depending on the flour quality, you may need to add a little more water or a bit more flour to reach the desired dough consistency. Knead the dough until the consistency is smooth and neither too hard nor too soft. Roll it into a ball, wrap it in film and let it rest in the refrigerator for about an hour. Use a rolling pin and roll out about two-thirds of the dough. Roll it out until it is large enough to cover the pie plate with a little extra to spare. Now you can add the filling. Spread the filling evenly into the pie shell. Using water or an egg wash, wet the dough on the edge of the pie shell. To make an egg wash, use one egg and a pinch of salt. Roll out the remainder of the dough and gently place it over to cover the top of the filled pie plate. Use your thumb and fingers to press the two pieces of dough firmly together. Use a small sharp knife to trim the dough by cutting against the edge of the pie plate in a downward fashion. Use the egg wash and brush it over the top of the pie.With a small, sharp knife, stab a few small cuts in the middle of the pie top. Optionally, sprinkle some sugar over the pie. Bake in a pre-heated oven of 430 F for 10 minutes and then 375 F for an additional 20 minutes or until golden brown.
About the Contributor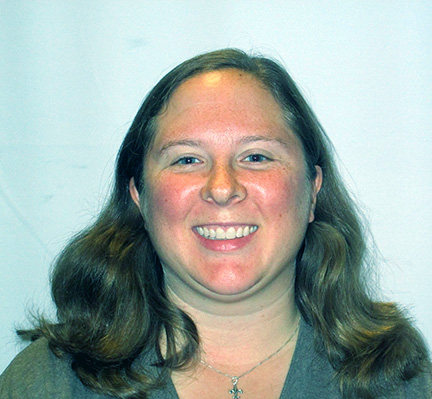 Kirsten Schmitt, Times Senior Editor
My name is Kirsten Schmitt. I joined the MATC Times because I was on my high school paper and really enjoyed the experience. I wanted to enhance my experience...