Tavis Smiley's show recorded at MATC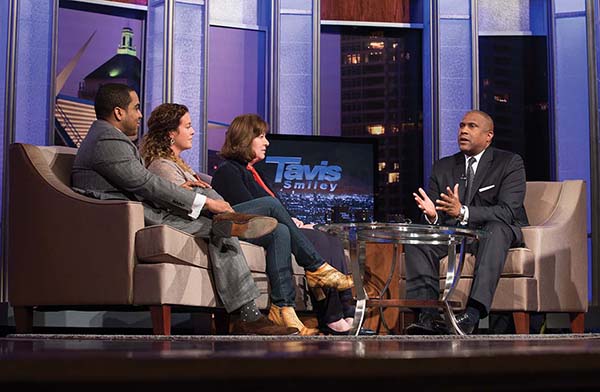 PBS talk show host Tavis Smiley stopped by the MATC Cooley Auditorium  April 19 on his "One Great Idea Tour."
The five-city production was constructed to open suggestions, share opinions and relay discussions about what is working across our nation in regards to making communities better. One great idea on this particular panel was how to make education affordable in our country. Over the years,  MATC has seen a spike in its graduates gaining employment. In reference to the new program for enrolling under-privileged high school students, Smiley asked Vicki Martin, Ph.D., MATC president, a very important question: "How do you make two-year associate degrees affordable that lead to good paying jobs?"
In front of a recording audience, Martin explained to him principles of the MATC Promise program, how it was started, who funds it, and why it's working so well. In Sept. 2015, it began as a program for new graduates in the area in low income brackets.
Students must apply for financial aid and get all of the grants that they are eligible for counted in first. "Then we will pick up the difference which could be up to $3,000 per student," said Martin. This development is now an on-going, recognized opportunity, with raised private dollars, keeping high school graduates engaged in their dreams of a career. "We wanted to give them a reason to go to college that was free and that was affordable," she told him, also saying, "A lot of young people thought college was not affordable to them."
The host wanted to know what that says about our government, that we have to raise and rely on private donations to give our kids a high-quality education. Dr. Martin replied, "It brings private partners to really understand what education is all about, and the importance of education."
After she poured power on how this is making a more vibrant economy, Smiley inquired how we had a 91% job placement rate.
Martin spoke of how the community is requesting our graduates who have received the education and training needed by employers.
Kristin Gies, MATC graduate from the Landscape Horticulture degree program and panel member of the broadcast, explained how she is now in the position of  living her passion as executive director of the Mequon Nature Preserve.
She knows the value of the college's graduates firsthand. Having married an MATC alumnus, she also hired MATC alumni and witnessed, as an employer, how university graduates may have the book smarts, but lack the intensely needed hands-on skills.
She made it clear that this is what makes the MATC graduates so desirable in the southeastern Wisconsin workplace. "It makes a profound difference, I think, between a technical degree and a university degree," said Gies. She relayed that with university graduates, she may take additional time to teach them how to do the work. Technical college graduates are already ready.
But, what about MATC's job placement success before the Promise program? Tavis wanted to find out what brought a once troubled youth to the college. "How did you find your way to MATC?" he asked the gentleman seated across from him.
El-Amin Abdullah, MATC graduate, worker with former inmates and second panel member, captivated the audience with his criminal youth background, and then determination to be educated in the MATC Liberal Arts program after his daughter was born. When asked what he learned from the journey to that positive MATC experience, Abdullah replied, "That I could start something and finish it, because that was important to me with the background that I had, and to become a role model."
In asking Gies the same question, her response was, "That it's OK if you don't know who you are and where you want to go."
Smiley, known as a deep thinker of social ills, made this statement: "You can make a mistake, you can flounder, you can flail, you can even fail, and still find yourself somewhere down the road."
To find out more, check your local listings for the Tavis Smiley show on PBS stations, or you can purchase his new book, "50 For Your Future: Lessons from Down the Road."
About the Writer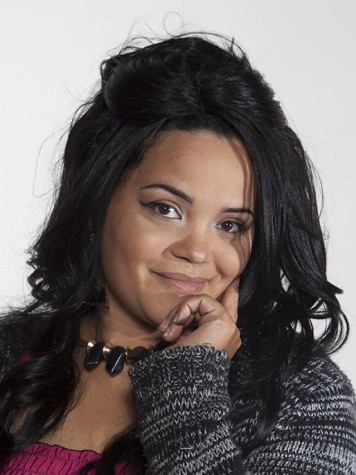 Teresa Rae Butler, Times Scene Editor
There is a certain capturing of the heart and mind that happens to people who love their school and love their school newspaper. I am one such person....