Josienne Clarke talks 'Overnight' to the MATC Times
Times: Hello, and thank you for joining us. So, why don't you tell me about your latest endeavor?
Clarke: Hello and yes. The album is called "Overnight." It's got a loose concept, in that it goes from the afternoon, right into the darkest part of the night, and back into the dawn again.
Times: This is a collaboration with your guitarist? Who are the geniuses that put this together?
Clarke: Ben Walker and I are like a duo. We've been working together for over seven years now. We've done four other albums together. So, we're pretty much established partners.
Times: You guys seem really young to have already completed four other albums.
Clarke: We've done one release a year, so we've been quite productive I suppose.
Times: On this particular album, what is your most favorite song and why?
Clarke: I guess the one that's come out the best  for me is called "Weep You  No More Sad Fountain,"  which is a  16th century loop ballad, so it's  like a really old guitar loop and I feel like we did quite well in reproducing it.
I think it wouldn't necessarily be obvious that it's that old. I feel that's one of the tracks I'm probably most proud of.
Times: I noticed your rich accent. Where does it originate from?
Clarke: I'm from Sussex Britain
Times: I love the culture. Is there a lot of older, culturally influenced folklore of music and words involved in this album such as the song you've just named?
Clarke: Thank you. I can hear your accent too. Yes, and that song is the oldest piece of music on there.
Times: Many people are getting back to the old '60s and '70s sounds, but it's a tricky audience, and I'm so proud of you both for being so young and bringing things back. How do you find your particular audiences and venues?
Clarke: I think certainly in the U.K. there's an audience for the kind of 60's and 70's folk revival music like that of Joan Baez, Joni Mitchell and Bob Dylan.
In the U.K. that's what we are known for. It took time for the audience to build up because we largely do slow, sad ballads, but there are people that are looking for that kind of music.
It just kind of slowly grew. We now have quite a healthy following in the U.K. and I think we will find the same in the U.S. and in Canada.  This kind of music takes slightly more time to find your audience.
Times: Do you perform any other genre of music, or do you stick to the straight path of this one?
Clarke: Ben and I try to mix it up. We both have an interest in some classical music, a little bit of jazz, country and Americana. We try to fuse some of those elements together for a new, forlorn, folklore sound.
Times: We have really enjoyed speaking with you. We look forward to seeing you in The States. Thank you for the interview and we wish your release a lot of luck. Where can it be seen?
Clarke: Thank you. It was nice to speak to you, and yes, it will be released Oct. 14, and you can find it at iTunes or at www.JosienneAndBen.com.
About the Writer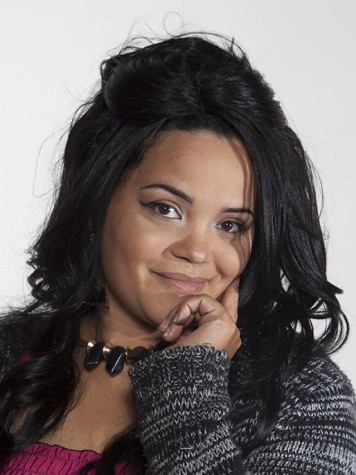 Teresa Rae Butler, Times Scene Editor
There is a certain capturing of the heart and mind that happens to people who love their school and love their school newspaper. I am one such person....