New Veterans Resource Center opens
Hang on for a minute...we're trying to find some more stories you might like.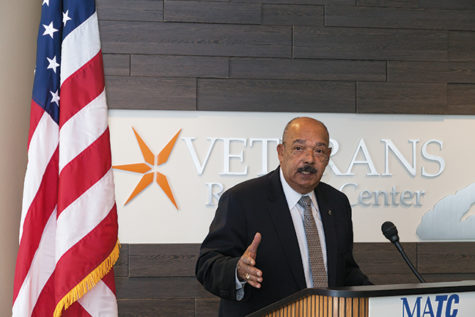 Photo by Patrick Johnson
Photo by Patrick Johnson
Retired United States Army Brigadier General Robert Cocroft spoke at the ribbon-cutting ceremony for the new Veterans Resource Center located at the downtown Milwaukee campus on March 14. He expressed how this was an important venture on the behalf of the school and for the veterans returning from service. The center will offer vital services to former members of the armed forces and give them a quiet place to study.