Culinary crown adds two new jewels
MATC President Dr. Michael Burke cut the ribbon and welcomed about 100 guests including board and foundation members, academic instructors and advisors, alumni and current students to inspect two new international food labs on the sixth floor of the Downtown Milwaukee campus.
These new labs are in the old Cuisine restaurant space and they effectively eliminate the wait list for the highly sought after culinary arts programs.
Just under $1.5 million dollars was spent on the undertaking and it's crucial key partner, the Wisconsin Restaurant Association's president Ed Lump stated, "MATC's culinary arts programs are a mainstay in the food service industry, and the students are feeding stomachs and souls and putting smiles on a lot of faces."
About 500 students are in the culinary arts programs which are considered the "gold standard" in the Midwest, and 90 started this semester.
The students who graduate from these programs are successful in assimilating into all areas of the food service industry, and some have goals to start a food service truck and even own a frozen food line.
Students range from just out of high school to those already in business over 30 years.
Class was in session as current students were preparing the tasty treats served to the guests and demonstrating how well the new equipment was working.
John Beining, the director of Food and Beverage, and Ron Olstead, the general manager of the downtown Hyatt hotel, were salivating over the state-of-the art equipment, and scouting students for future employment.
Dr. Richard Busalacchi, a School of Business associate dean, was beaming proudly for the accomplishment of the two new labs as well as being named the winner of the "Salute To Excellence College Educator" award for 2013-14 from the Wisconsin Restaurant Association.
He was also proud of the Pathway program for high school students that will be starting in January called "ProStart," which will provide a clear path to culinary management careers.
The industry offers a 17% growth rate overall, with 9% growth rate for culinary arts, and 6% growth rate for culinary managers.
MATC is excited to provide a solid foundation for its students, many of whom go on to complete university degrees.
MATC's culinary programs also have a cafe bistro and new baking labs under current construction.
About the Contributor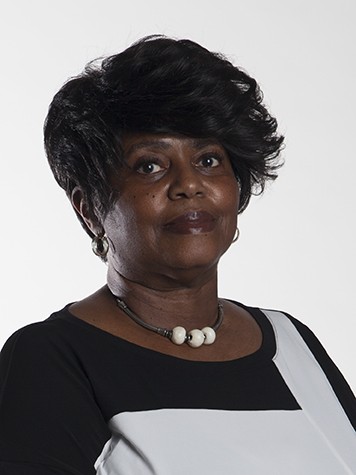 JoAhne Penney, Mequon Campus Editor
A naturally nosey person, JoAhne Penney has enjoyed finding out what is going on, and telling others all of her life. She has been out of school for decades,...