Use Thanksgiving leftovers for more than just sandwiches
Thanksgiving is one of my favorite times of the year. You get all the joy of good food without the hassle of buying presents. And the best part is the leftovers! This Thanksgiving make sure to bring home leftovers to make these wonderful creations.
Leftover Turkey Soup
Make sure to save the turkey bone to make your own homemade stock and soup. You can use a variety of grains for this recipe. Use whatever you would like best. I prefer rice, but you may use egg noodles, barley, or any other grain.
To make turkey stock:
Ingredients
Turkey carcass (Yes, with the bones and everything leftover from Thanksgiving.)
2 – 3 carrots, peeled and sliced
2 stalks celery, sliced
1 medium onion, diced
1 bay leaf
1 teaspoon dried thyme
Salt and pepper to taste
Any other spices or herbs you'd like to add, but you will be adding more to your soup.
Water
1. Place turkey carcass, carrots, celery, onion, bay leaf, thyme, salt and pepper in a stock pot. Pour enough water to cover the ingredients by 1 inch. Bring the pot to a boil. Reduce the temperature to low and cover the pot. Simmer for at least 1 hour.
2. Remove turkey carcass and bay leaf from pot. Skim fat from the broth. You can discard the vegetables at this point or you can use them in your soup. 
3. Remove any meat from the turkey carcass to use in your soup. Put aside.
To make the soup:
Ingredients
Butter
2 – 3 carrots, peeled and sliced (more if you don't include from stock, less if you have)
2 stalks celery, sliced (more if you don't include from stock, less if you have)
1 medium onion, diced (more if you don't include from stock, less if you have)
2 cloves of garlic, minced
Turkey stock
1 teaspoon sage
1 teaspoon thyme
1 bay leaf
Salt and pepper
3 cups of shredded, cooked turkey meat
2 cups of dried egg noodles, or rice
1. Melt butter in a pan on medium high heat. Saute carrots, celery, and onion until onion is translucent.
2. Add garlic and cook for one more minute.
3. Add turkey stock, sage, thyme, salt and pepper, and bay leaf.
4. Bring to a boil and then simmer until vegetables are soft.
5. Add shredded turkey and egg noodles or rice.* Cook until egg noodles or rice are soft.
6. Discard bay leaf and serve.
* If you want to speed up the process, you can make the egg noodles or rice separately and add to the soup already cooked.
Pumpkin Muffins
You can make these muffins gluten-free if you use oats that are certified gluten-free. This recipe uses honey as a healthy option for sugar.
You can use canned pumpkin or roast your own pumpkin to use in this recipe. There are pie pumpkins, which are sweeter, or you can use a carving pumpkin that has not been carved or drawn on. The pumpkin choices are endless.
To roast a pumpkin, cut it in half and scoop out the seeds and guts. Save the seeds for another recipe that follows. Place the pumpkin on a parchment paper-lined baking sheet with the cut side down. Poke some holes in the pumpkin. Roast the pumpkin at 350 F for 45 minutes to 1 hour. Stick a fork in the pumpkin skin. If it goes in easily, then the pumpkin is ready. Let cool a little and then peel the skin off the pumpkin. Discard the skin. Use the roasted pumpkin in the recipe below or place in a freezer-safe container and freeze for a later us, like a homemade pumpkin pie!
To spice up the muffins, add chocolate chips, raisins or nuts.
Ingredients
2 cups oats
1 teaspoon baking powder
¼ teaspoon salt
1 tablespoon pumpkin pie spice
1 cup milk
¾ cup plain canned pumpkin or 1 cup roasted pumpkin
1 egg
¼ cup honey
Optional: chocolate chips, raisins, nuts
1. Mix all ingredients together in a bowl. Grease a muffin tin or use muffin paper cups. Preheat oven to 350 F.
2. Fill each muffin cup to the brim and bake for 20 – 25 minutes or until tops are set. Makes 12 muffins.
Stay Healthy Smoothie
This is the time of the year when everyone is sick around you. Stave off the flu by drinking this smoothie each morning.
Ingredients
1 cup spinach
1 cup orange Juice
½ of a medium cucumber
1 medium apple
1. Blend all ingredients together and drink. Makes 1 serving.
Pumpkin Seed Smoothie
Looking for a use for your pumpkin seeds besides roasting them? Use them in this healthy recipe.
Ingredients
1 cup spinach
1 banana
¼ cup pumpkin seeds
12 almonds
1 cup almond milk or any type of milk
1. Blend all ingredients together and drink. Makes 1 serving.
About the Photographer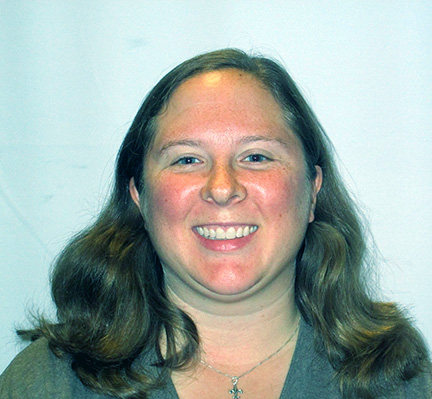 Kirsten Schmitt, Times Senior Editor
My name is Kirsten Schmitt. I joined the MATC Times because I was on my high school paper and really enjoyed the experience. I wanted to enhance my experience...