Oh, the places you'll visit this summer on a budget
Milwaukee has so much to offer, especially in the summer when most Wisconsinites want to be outside to take advantage of the nice weather. After all, we only have a small window of warm weather to last us the full year. It's hard to pay for all the fun though. Below you will find options for things to do for free or cheap. There are options for kid-friendly events as well as adult interests. Pick an event and get going! Take advantage of the nice weather, while you can!
Free
Are you over 21? Are you on a budget? Miller Coors offers a free brewery tour with free beer. In Milwaukee, that's priceless.
Haggerty Museum of Art is located on the Marquette University campus. There is free admission, but donations are suggested.
Mitchell Gallery of Flight is a nonprofit aviation museum in the Mitchell International Airport. Admission is free.
If you really love to watch the planes take off, there is a parking lot by Mitchell International where you can watch the planes and also can tune into a radio station to hear the controllers.

Photo by Wikipedia

Walk the Riverwalk through Milwaukee and make sure you take a photo with the Bronz Fonz.
Mitchell Park Conservatory (Domes) were in jeopardy of closing a few years ago, but are once again open to the public. On Mondays from 9 a.m. until noon, Milwaukee County residents can visit the different environments for free.
NEWaukee hosts many events throughout the year, but particularly they offer a night market near the Grand Avenue mall. The event includes art vendors, food vendors and live music.
The Milwaukee Art Museum and the Milwaukee Public Museum both offer free admission on the first Thursday of the month for all visitors.
Different locations offer free music. Cathedral Square has Jazz in the Park on Thursdays. Bay View has Chill on the Hill on Tuesdays. Pere Marquette Park offers River Rhythms on Wednesdays. Discovery World has Live @ the Lake on Wednesdays. Kadish Park hosts Skyline Music on Tuesdays.
The Peck Pavilion will host Shakespeare in the Park in July for free.
If you have a kite, it's free to fly it. A great place to fly a kite is at Veterans Park.
There are many beer gardens throughout Milwaukee. Although the beer isn't free (darn), you can bring your own food in and have a picnic. Estabrook, Hoyt, Humboldt are a few parks with beer gardens.
Re-enact your childhood and swing at the Swing Park under the Holton St. Bridge on Water St.
Lakeshore State Park will host an Urban Island Beach Party on August 4 to raise funds for the park, but admission is free.
If you are feeling hungry, Milwaukee Public Market offers free smells.

 

And it's a fun place to walk around.
Just Art's Saloon offers free pizza on Wednesdays from 7-11 p.m. Talk with Art for an entertaining conversation. There are also free bar snacks.
Hang out at the beach working on your tan and reading your favorite books. If you don't own any books, check out the library. They have an amazing selection plus the downtown library has great architecture.
Traverse the 120 miles on the Oak Leaf Trail. You can vew the art museum in Milwaukee or head out toward Cedarburg all on one trail.
Visit a farmers market and try fresh produce samples.
Do you love coffee? Are you not you without it? The Stone Creek Coffee Factory offers a tour on Sundays at noon for free.
The Joan of Arc chapel on the Marquette University campus was brought over from France and reassembled in its current resting place.

 

It is a really cool piece of architecture and history. Also you can measure your height next to the Joan of Arc statue.
Enjoy the magnificence of the Basilica of St. Josaphat. It's open Monday through Saturday 9 a.m. until 4 p.m. There is a free tour on Sundays after the 10 a.m. Mass.
Celebrate French culture with Bastille Days.
Enjoy trivia at local bars throughout town.
Under $10
Rent a Bublr bike for $6/ hour and ride around the city.

Visit the Boerner Botanical Gardens and smell the roses for $5.50.

Cool off with a movie at Marcus cinemas on Tuesdays for $5.

Have a laugh at Comedy Sportz for $10.

Visit Milwaukee Art Museum After Dark events with live music for $10.

Go to a Brewers game for $1 if you arrive early and purchase Uecker seats. (Note: You must purchase with cash and tickets are available on the day of the game when gates open. Gates open 1.5 hours before the game.) Also kids eat free on Sundays.

Take a tour of Palermo Pizza Factory for $10.

Learn about Milwaukee's history at the Chudnow Museum. Admission is $5.

Treat yourself to a sandwich at Glorioso's.

Or try a sandwich at Koppa's and play Atari for free while you wait.

Do you like bacon? Then Comet Café on Sundays is for you. Get a basket of free bacon. Yes, you read that right. Basket of bacon with the purchase of at least $2.50! Mmm.

Enjoy the many beer gardens around town including Estabrook Park, Hoyt Park, Humboldt Park, Sprecher Traveling Garden and Hubbard Park. Beer ranges between $4-$10.

Photo by Wikipedia

Climb to the top of the North Point Lighthouse and visit the museum inside for $5.

Reach for the stars at the UWM Planetarium on Friday nights for $5.

Enjoy a cone of custard. Pick your favorite location.

Visit the Great Lakes Distillery for $7.

Enjoy a taco on Tuesdays and Thursdays for $2 at Bel Air Cantina.

Visit a brewery. You're in Milwaukee after all. Try Lakefront Brewery, Milwaukee Brewing, Sprecher Brewery or Brenner Brewing as a few options.

Try squeaky cheese curds and learn how they are made at the Clock Shadow Creamery in Milwaukee. $3 for adults and $2 for children.
Can't Miss
Summerfest's 50th year. Milwaukee is home to the largest outdoor music festival in the world. Enjoy a concert or two. There are promotions for reduced admission. Check out Summerfest.com for more information.
Lakefront. Get out there and see it. It's beautiful.
Other festivals. Summerfest is not the only festival around. Milwaukee hosts many ethnic festivals throughout the summer. And don't forget about the Wisconsin State Fair! Cream puffs are a must.
Anything outside. When the weather is cold for most of the year, take advantage of the nice days while you can.
About the Contributor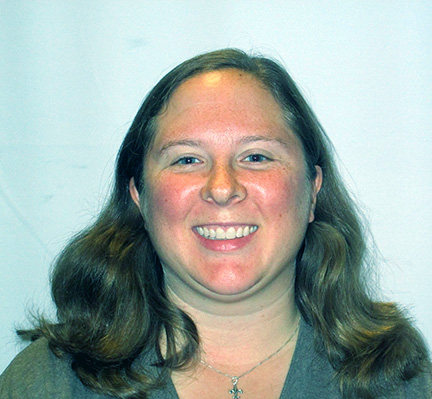 Kirsten Schmitt, Times Senior Editor
My name is Kirsten Schmitt. I joined the MATC Times because I was on my high school paper and really enjoyed the experience. I wanted to enhance my experience...