Cybersecurity Club ranks first nationally
In the fall of 2015, Information Security students from the Collegiate Cyber Defense Competition (CCDC) Club, now called the Cybersecurity Club, at the Mequon campus participated in the National Cyber League (NCL) competition.
The online virtual training platform helps students to develop, practice and validate their cybersecurity skills using next-generation high fidelity simulation environments. One hundred twenty-nine colleges participated in a regular season (individual based) and a postseason (team based) competition. MATC's team, VoteForPedro, ranked first place nationally across all brackets while competing against four-year colleges.
Ryan Condon, security administrator at Badger Meter, CCDC Club president and NCL captain, said, "It's unusual for a tech school to win such a challenge." Badger Meter has been a proud sponsor of Mequon's team and allows the students use of its suite at the Global Water Center in the Third Ward for cyber-related activities.
The team learns through hands-on training such as breaking into servers, password cracking and hacking web pages. Some participants have put in 80 hours outside of college credit to sharpen their skills in order to compete.
These skills you just can't learn in class alone, but only by preparing for NCL. Condon also related, "If these hours of participation were integrated into the program, we would have a lot more participation, and a lot of experience going into the workforce and improve the IT community." MATC's CCDC team took second place in the state last year.    
Gustavo Hinojosa is a Student Outreach Coordinator for the Information System Security Association (ISSA) and a returning MATC student. He is also set to graduate from the University of Maryland's cybersecurity program in May.
Hinojosa pointed out that the education he received from MATC's security program was so phenomenal, it led him to being a technical mentor for the Air Force Association's (AFA) National Youth Cyber Education Program called Cyber Patriot. 
He said, "We're only a two- year college going against four- year universities, and we only have two years together to do a lot and it's awesome."
David Jacko, former student of Information Security at Mequon campus, now vice president of the club, added, "I get really excited to hear former students I know personally working for big companies such as Brier and Thorn or Northwestern Mutual. I'm happy about opportunities that open up for students." He also stated, "Companies and businesses look for people with on-the-road experience and this is what this competition provides."
About the Writer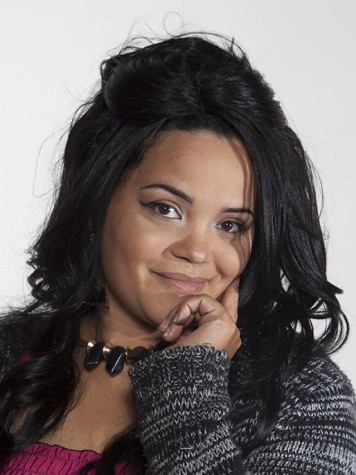 Teresa Rae Butler, Times Scene Editor
There is a certain capturing of the heart and mind that happens to people who love their school and love their school newspaper. I am one such person....