Prince, the music continues…
The Times Cinema was packed tight, on the evening of April 28, as fans crowded in to view Prince's movie "Purple Rain."  Fittingly, outside the sky was a deep grey purple with light lavender clouds hovering over the theater, dropping a hint of purple mist.
Inside, the excitement in the air was almost like seeing the feature for the first time. Many people wore purple shirts, earrings, lipstick, pants, coats and even purple hair to commemorate a grapely-comet of sorts that came and went by our planet like a truly ignited star.
A voice said, "Dearly beloved, we are gathered here today to get through this thing called, life." Everyone went crazy!
During every laughable scene, people cheered, and during every song, they roared. It was almost hard to believe that just days ago, Prince was found, departed from the planet, at his very own Paisley Park Studio.
How unbelievable was it to be sitting in a theater, kind of saying, "Good bye?"
Everyone made it clear, verbally and physically, how much love they have for the sexy symbol. He wasn't a woman. He wasn't a man. He was something we could never understand.
Even in the '80s, I can remember lyrics like that piercing my brain. His music changed me. His androgyny almost bothered me and completely boggled my mind, because he was clearly a spiritual, musical genius. An incredible virtuoso of instruments, he could play pretty much anything he touched, effortlessly.
With a singing range from falsetto to baritone, he had the most distinctive and provocative voice. His words inflicted the importance of timing, humanity and the Creator.
Prince made you rethink your life plans. With each passing scene, we all dreaded the reality; Prince Rogers Nelson had passed away.
There was a standing ovation toward the end of the film.
The final scene of him looking back at all of us through ultraviolet hues reminds us that he must now be immortal.
He once said in front of Alex Petridis, rock and pop critic for "The Guardian," of an out-of- body experience while playing and singing three hours of music by himself, "That's what you want. Transcendence. When that happens" – he said Prince shook his head – "Oh, boy." So can it be now what this is?
Can this be him watching as we hopefully get to enjoy all of his works heard and unheard? His record catalog is already phenomenal as it is, but what is yet to come may quite possibly rival his superstar heyday.
Can he do it to us one more time from beyond?
How does one relive those moments that the purple passionate one has brought to us through melody already?
Well, we can tap into the creative crater he gifted everyone through playing his music. It is certain that he was a master-shredding, rock-god before he even left us.
Prince's "Purple Rain" is a vibration on the other side of Jimi Hendrix's "Purple Haze."
Lyric for lyric, like Jimi, he will forever be a legend. Just as when Michael Jackson departed, Prince's voice is now heard and requested at every dial.
So when you call up that DJ on the airwaves to ask him how much of your time is left, ask how much of your mind, baby, because in this life, you're on your own!
Prince, found in an elevator, has punched a higher floor. How lucky were we all to have him?
What does the crystal ball show us? There will never be another, for nothing compares to "Lovesexy," always.
The symbol is eternal.
About the Writer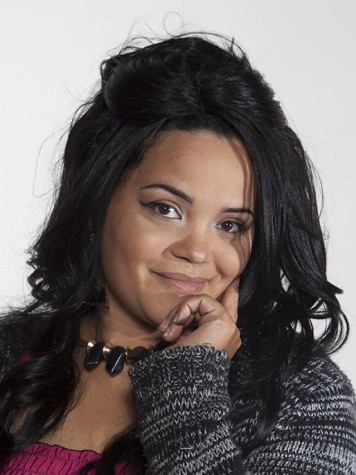 Teresa Rae Butler, Times Scene Editor
There is a certain capturing of the heart and mind that happens to people who love their school and love their school newspaper. I am one such person....