Kamasi Washington – A true musical journey
Kamasi Washington, who I was not familiar with, is a jazz musician that I had the privilege of seeing perform in concert at Turner Hall on Nov. 7.
This venue fit the mood of the evening. Although it looked large, when the people started to fill the hall and the concert got underway, it was transformed into a cozy and inviting atmosphere.
The acoustics of the hall helped to carry each note to all ears in attendance. The set was peppered with several different musical styles like hip-hop, new-wave, classical, rhythm and blues, and of course, jazz.  Washington is an up-and-coming master of the saxophone, and his talents have afforded him the opportunity to work with artists from many different genres.
When Washington first came on stage he asked the audience, "Ya'll ready for a journey?" That's when I knew I was in for a treat. The people in the crowd were bobbing their heads, stomping their feet and dancing to the beat.
I enjoyed the show because I was able to gain a respect for Washington from his ability to meld the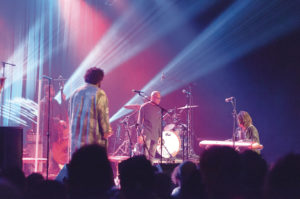 different styles of music so seamlessly.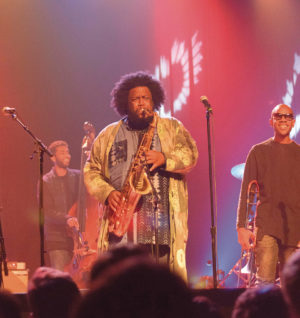 The light show was a good mood setter and helped to enhance the overall experience.  If the chance should come up to go and see Washington in concert again, I would jump at the chance, and I encourage music lovers of any range to give Washington a listen. I believe you will be able to find a song he does that you will fall in love with.