A Winner both on and off the Volleyball Court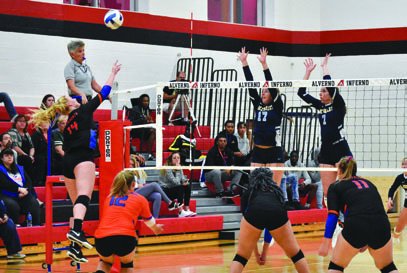 Watching youth and local college sports, it is rare to see a coach that not only dominates throughout a season but is a terrific developer of young women. With the increasing demands and competitiveness of sports today, it is difficult to find that unique combination of consistent winning, empowerment and a positive outlook toward the future.
One coach checks off all of the boxes. Coach Michel "Shel" DeLisle has been a team player throughout her sporting career. She began coaching the Stormers volleyball team last year and is excited to take them to the next level. Along with rebuilding the program, she is laser-focused on another goal. "I coach because I want to empower young women."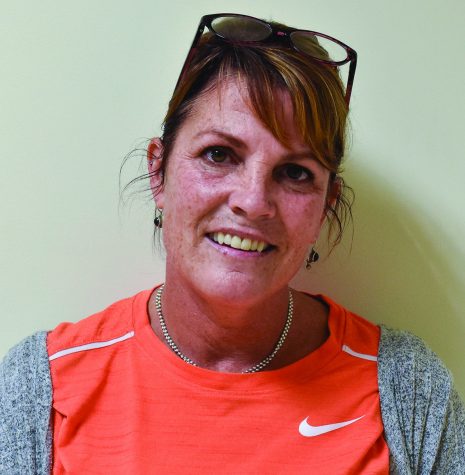 DeLisle scouts out good, strong players and tries to open up their eyes to becoming a Stormer. Players say she treats her team like humans and not robots, not just letting them know what they need to get done, but what other opportunities they have. She has taught her team a lot, but more so, gives them the tools to apply it through life. Her philosophy for the team is encapsulated in the acronym I ROAR, which stands for Integrity, Respect, Ownership, Accountability, and Responsibility.
"Showing us how lucky we are to have this opportunity, and we should be more appreciative of it, when we get on the court it makes us better players because we realize we are not just playing for ourselves or our team, we are playing for our community," said Zoe Jordan, team captain. All of the support and good energy from working with the community pays off in the long run by being a middle blocker, setter, and opposite hitter on the court.
Sometimes Jordan doesn't know how DeLisle fights through being able to be there for the team whenever needed, and still be present for her home life. DeLisle plays many roles. She's a paramedic instructor at MATC, teaching students CPR and how to respond to medical emergencies. She's also a mother. Being the mother of three daughters is hard only because most of her daughters' volleyball games she has to miss, due to her time everywhere else, she explained. This includes practice and games six out of seven days of the week.
In addition to teaching, parenting, and coaching the Stormers, she is working at Revolution Volleyball Academy, a small coaching cadre. There, her teams compete at the national level. DeLisle has achieved consistent success with her teams, posting winning seasons each year. Recently, her 16s national team earned an American bid and her 18s nationals team finished 13 spots higher than they were seeded at the USA Volleyball 18s nationals in Anaheim, California.
Along with these impressive credentials, DeLisle has continued to achieve massive success in volleyball coaching. Her main inspiration was her volleyball coach in college, who expected much from her. She has adopted this same attitude in her coaching career.
DeLisle often tells her team: "Don't practice until you get it right; practice until you get it wrong." Ultimately, she wants her team to be resilient. Along with this, she wants her team to be motivated, to show younger children that it is important to get a degree. For the past 20 years, DeLisle has mentored many different levels of boys' and girls' competitive volleyball – from middle school to high school varsity.
She has clearly left an impact not only on her players but on the world itself. Former players continue to call her for advice—not only about volleyball but about life. DeLisle also gives back to her community, leading summer volleyball camps, conducting volleyball tune-ups and even leading humanitarian aid teams in the U.S. and abroad. She is a giver and is focused on getting the most out of those that she encounters.
Ultimately, DeLisle has built an impressive track record both on and off the volleyball court. It is anticipated that she will take the Stormers volleyball team to new heights.