Kira Small bosses breakup for "3AM"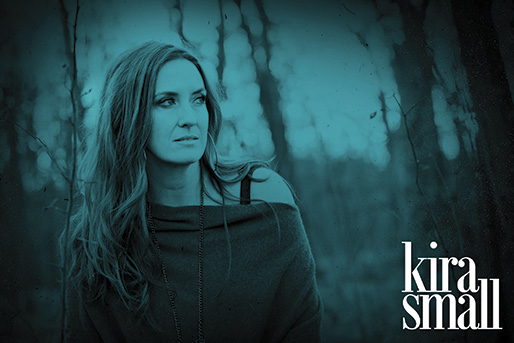 Kira Small, our big hometown gem, has performed with and for some of the best.
There are Martina McBride, Kenny Rogers, Garth Brooks and Willie Nelson to name a few, but no feel-good tune the award-winning singer/songwriter has ever performed prepared her for one of the most painful experiences of her life. Humbly returning to Milwaukee at the Anodyne stage June 10, on her "3AM" tour, she spilled the healing hot toddy. Singing strategically about the sickening goings-on of heartbreak and dropping a bomb in the form of an epic win of art, her fourth studio album takes us through the truth-telling stages.
The first track to be sought is "Attention." This is a shift in the relationship consciousness, a sign that something has changed. To put it strongly, the begging for acknowledgement vs. the reality of being ignored begins. His mind is somewhere else, and so comes the next track, "Send Him Home to Me." Small paints confusion in voice accompanied by keys. She questions, "Who are you and what have you done with the person I thought I knew?" 
Singing, "I miss the man you said you'd be – if you see him, send him home to me," she seems to do this in vain. There's no getting through. He's up and left, leaving her with anger and, "On the Inside," a song like a karma cast of spell, daring him in lyrics to,  "Run hard as you can but there ain't nowhere to hide – love's gonna haunt you on the inside." Realizing what that could do to any chance of his return, she comes clean with "For Love's Sake." Here in the stillness of dark is where night hangs over harder than the stiff swigs, bringing tears, feeling like a fool, and a chance to start to look at things from more angles. Her vocals pour over like warm and friendly brandy, harmonizing a melody like it's OK, wording, "There's a moment coming when you'll wake and wonder if leaving was your worst mistake. On that day I hope it's not too late for love's sake." No response. Enter, "Stuttgart." This one has a meaning that any intentional loss of memory toward what was an "us" seems impossible. How does that even work? Small croons out, "Even when I close my eyes I see your face before me, feel your arms around me. How can you be gone and still surround me?" 
This song sends a forlorn feeling into you like scraping a melting candy heart from the bottom of a whiskey bottle with a knife. The hurt is impossible to bare. Then, in the wee hours, comes "3AM." This is lyrically like being in a prison of memory, and everything is a reminder of him.
Small sends shivers when she says, "I just want to be mad at you, but I miss you instead." In "Fire Starter," she's ready to recall what shards of glass gave lessons learned, singing, "I put my heart in an arsonist's hands but I won't burn again." As the mourning over the death of love is done, she gives her listeners, "Cover My Mirrors." It is a refusal to funeral nor harden by what happened.
She explains, "I won't cover my mirrors, I won't dress all in black, I'm not sorry I loved you – only that you couldn't love me back." From there, she frees herself with "Learn to Forgive." Belting out, "I didn't wanna let him off the hook, but it was me who was tangled in the line," Small lets go. Lastly comes "Gift That Keeps on Giving." This was how she got over him. Her own heart met the challenge and by lifting her voice, she encourages the listeners with strong, self-love filled freedom by wrapping in a bow a last lesson.
"With my feet on solid ground I see the blessings that abound and I feel that fog start lifting – his leaving was a gift that keeps on giving," Kira soulfully sings.
There you have it. This is the genius of turning her actual break up into a piece of her personal music catalog and catching some coin. What have we learned? When someone doesn't want to be in love or with you anymore, you can cry blues at 3 a.m., or party paid dues stumbling into a way better life.
By the way, she's now married and we can't wait to hear about it – in love song. Wink.
About the Writer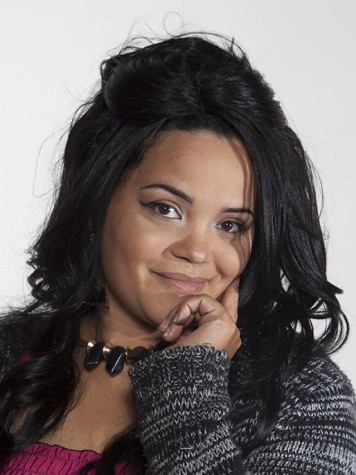 Teresa Rae Butler, Times Scene Editor
There is a certain capturing of the heart and mind that happens to people who love their school and love their school newspaper. I am one such person....