Porch politics of Charlie Parr's Stumpjumper Tour
On Oct. 6, Charlie Parr took to the Linneman's Riverwest Inn stage in Milwaukee, for his Stumpjumper Tour.
With rolled up jeans and a "Guess what" chicken t-shirt, Parr opened his show with the rolling, swiftly played strings and roaming words in "Mastodon," a song about one feeling so unwelcomed, alone and disconnected to life that when dead, wishes to be buried in the snow, alone, like a mastodon.
Sitting in a chair with nothing but a guitar or banjo  through the entire show, he was warmly welcomed and appreciated over and over for his timeless tunes, such as "Never Gonna See My Home Again," and "Remember Me if I Forget."   
A true storyteller at heart, Parr shared moments between singing to the audience by giving vivid accounts of song inspiration or a laugh. One such instance was after the performance of "Evil Companion," which gives lyrics of "Don't rush me, let me take my time," Parr then spoke of his Mr. Heater being a good friend to where he even finds himself saying goodnight to his appliance. Keeping the crowd laughing and interested, Parr used the dramatic cut between silence, strings and heartfelt lyrics to lay the foundation to what is his style – organic.
This raw on-the-road feel can be heard in "Cheap Wine," telling of the similarities between the rich and poor when it comes to woes, which he performed flawlessly. Nothing can be more honest than a man and his "bear painted on" instrument combined with his word. 
Turning the guitar around so we could all see it, he revealed that his friend painted an old, mean grizzly bear on that backside of his guitar that he calls Mr. Fuzzy. Parr's music takes people back to a time of log cabins, winter chill on wood floors, and a universal connection to Smoky Mountain jam sessions.
People got up and danced a jig in the corner to foot stomping coupled with acoustic rambling crescendos in "Barnswallow." Rich in texture and composition, the tour was proof that styles can survive if they are far too relished to let go of.
People hear it and remember what to do with it. The crowd roared to "Ain't No Grave Gonna Hold My Body Down," and "1922 Blues," relating to the government taking their money too. "Stumpjumper," the title track, goes well with beer and barbeque, as it gives the sometimey-working man a good feeling in being able to afford the small joys in life.
I, applauding in an encore crowd, would say that the tour is something worth trailing on down the line to, giving ears and hearts that peaceful, easy feeling.
About the Writer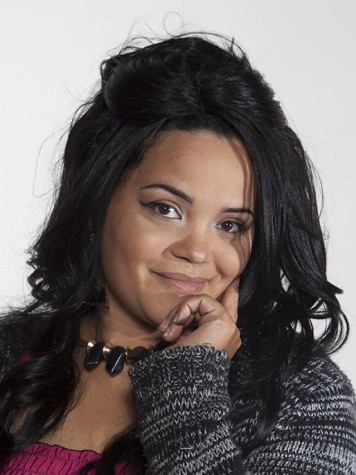 Teresa Rae Butler, Times Scene Editor
There is a certain capturing of the heart and mind that happens to people who love their school and love their school newspaper. I am one such person....