Interview with David Huckfelt of The Pines
The album, "Above the Prairie," by The Pines was released back in Feb 2016. David Huckfelt, member and writer for the group, talks to us about this project and the tour.
Butler: What made you guys decide to do this genre of Folk style?
Huckfelt : This is really just the music we grew up with and that we love. We are songwriters first and foremost. This is kind of the product of what happens with this dynamic of the band with me, Benson and Alex. We gravitate toward songwriters of the Midwest. With old Folk music and Blues music it's just a product of our various influences and where we come from and trying to express our experience having grown up in Iowa. We're trying to get at the heart of the songs to create sort of a journey that the listener can go on in our music.
Butler: That is something that can be timeless when you have that outcome with those expressions. Do you have an explosion in your following, or is this a slow growth, in your opinion?
Huckfelt:  It's been a slower growth because that's the pace that we like it. We play a lot of small towns and rural areas. We do the cities as well. But we like to move at our own pace and put out the kind of records that can last. We're not really paying much attention to trends in music. We're still growing. This year alone, with the new record, we've been playing a lot of new places in Canada, the West Coast, East Coast, and down South in Texas. It's an acquired music with a more patient approach, I think.
Butler: On this new project, do you have a favorite song or songs, or, is the whole thing something that you've found yourself falling in love with over, and over again?
Huckfelt : First, I try to make records and pieces large so they can exist as a whole piece.  If I had a  favorite track, it would be the last song on the record called, Time Dreams, that we wrote with American Indian  activist, John Trudell, before he passed away last year. So, it's a very special collaboration that we got to do, and I'm really glad it exists as the closer of the new record.
Butler:  Wow, how did you come about such an opportunity with him, may I ask?
Huckfelt : We have been enraptured by John, his work and his life, and we got a chance to meet him in Minneapolis. We had this desire to reach out and do some music for his poetry. It just so happened that we were able to bring him back to Minneapolis last year to do a show with us, and that's where we wrote a song together in preparing for that show. He wanted to record it and so did we. It was kind of a personal connection that grew in his desire to get his message out to the world in some new ways. We were very happy to be a part of that.
Butler: That's amazing and really cool that you got his message out. What is the overall message that you want people to understand about Above the Prairie?
Huckfelt : We don't really have a desire to interpret songs for people.  I think the idea is to give snapshots of our experience and let people find their way to dream into the songs. This has to do with our connection with the Earth, trying to stay sane in a very technologically driven society. I don't know if we're so much as a message band. We're just giving people a way to exit from the frenzy in their lives and let them get back to a quieter space, calmer with a slower pace.  They can connect with music in a variety of ways. For us, I think that approach is by entering into someone's world, and allow them to show you things that they wouldn't see their own. It's more of a dream-like place. If the songs help us with life, hopefully they do the same for the listener.
Butler: That is something that we need in this fast paced world. I get that. Is there anything about this project that you would like to add?
Huckfelt : We have friends in Milwaukee, and we've been playing in Wisconsin for a lot of years. I think it's exciting to keep live music going in these cities and towns where people tend to be very strapped, and there's a lot of competition for an achievement. We really appreciate the opportunity to come to places like Milwaukee and have a growing fan base there, to be playing at places like the Backroom at Colectivo. It's my first time there and I'm over excited because I've heard it's a great place for a listening room concert. I'm just grateful.
Butler: We look forward to seeing you. Do you have any other website besides Redhouserecords.com for your work?
Huckfelt : Yes, ThePinesMusic.com to see tour dates, and check out the vinyl or cd's. It's a great place for information about our band.
Butler: Thank you for speaking with us. We wish you great success and will see you soon.
Huckfelt : No problem. Thank you for the interview, Teresa.
About the Writer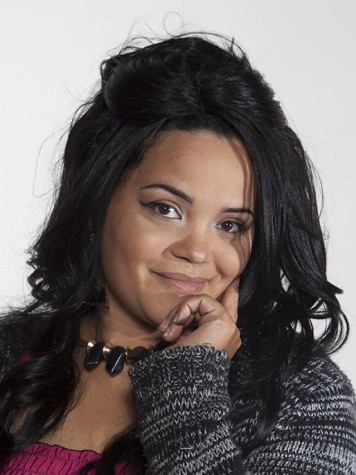 Teresa Rae Butler, Times Scene Editor
There is a certain capturing of the heart and mind that happens to people who love their school and love their school newspaper. I am one such person....